Swanage Railway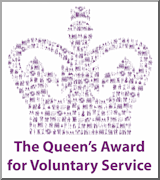 Notice to ALL staff on the Swanage Railway
The Board of the Swanage Railway met on Thursday 19th March to consider the current Coronavirus/Covid-19 situation and the impact on the Swanage Railway. The Board is actively monitoring the advice and guidance coming from HM Government and emphasises that the safety and well-being of all of our staff, our volunteers and passengers is of the utmost importance at this time. Due to the emerging situation and Government guidance in respect of travel, self-isolation, larger gatherings etc., it is with regret that the Board now feels it is necessary and sensible to postpone the start of our operating season until the 1st of May at the earliest. Earlier decisions resulted in the postponement of our April Diesel Gala and the cancellation of Driver Experience, Orange Timetable services and Mother's Day Lunch train over the weekend of 20th March to 23rd March. Steps are now being taken to advise customers and staff who may be impacted by these decisions. We are all aware that this is a significantly challenging period for the Swanage Railway and for all other heritage railways as we rely on our passenger income to keep us running. The Board is actively exploring other support that may now become available. The Board thanks you all for your patience, your support and understanding at this time. Our very best wishes go to you all, to your families and friends. We look forward to seeing you all in the better times

Peter Milford


Company Secretary, Swanage Railway Company
---
Cancellation of Services - 20th to 23rd March
In the light of the developing situation, the Swanage Railway has taken the decision to CANCEL all services scheduled to take place from Friday 20th March to Monday 23rd March. Cancelled services include Driver Experience workings on Friday 20th and Monday 23rd March, Orange service trains on Saturday 21st March and Dorsetman lunch train on Sunday 22nd March.

Further discussions will now take place over the next days to determine future service patterns and or further cancellations.
---
Postponement of Diesel Gala and Beer Festival event - 24th to 26th April
The Swanage Railway has been giving very careful consideration to the development of the Coronavirus Covid-19 pandemic and to the advice coming from HM Government and the NHS. With regret, and in the light of current advice, a decision has now been taken to postpone the Diesel Gala, Beer Festival and associated events including Driver Experience bookings scheduled for 24th-26th April. At this time, consideration is being given to the possibility of re-arranging the event at a later time, possibly in the Autumn. The railway fully understands that this decision will be disappointing for many. It is important to recognise that decisions now being taken are in the full knowledge that the safety and health of all of our staff and our passengers is paramount. The railway is considering all options but, at this time and over the current weekend, intends to continue to operate normal timetabled services. Any changes to service will be notified via websites as they are known.

17th March 2020
---
Swanage Railway
Coronavirus - Covid19
Statement from the Company Board - Friday 13th March 2020 We will all have been following the world-wide development of the Coronavirus/Covid-19 pandemic and taking note of the guidance from the World Health Organisation (WHO), the UK Government and the NHS. Given the situation that now exists in this country, the Swanage Railway has, as other businesses, been discussing our strategy for the coming months. This statement will, no doubt, be the first of several and is intended for all staff, both paid and voluntary. It is very much a first statement and others, both internal and external will follow. The Board wishes to advise:
We are currently making plans to enable us to continue to operate as normally as possible within external restrictions applied to us and within any internal constraints that may apply.
The situation is changing daily and almost hourly and will be reviewed in the light of updates from HM Government, NHS and others.
Please be assured that your health and safety is paramount and will be at the forefront of discussions and the decision making process.
The Board is most grateful for the great deal of information that has been provided by yourselves. This has been most helpful.
A small working group has now been set up to collate information, to determine processes, practicalities and actions and for these to be shared as quickly as possible with other Directors and Trustees.
Whilst work is being undertaken, please be reassured that the health of each and every one of you is important to the Board and to the Swanage Railway. Please do take steps to keep yourselves updated with any further circulations from the Board and from the Government and health websites which are continually being reviewed and updated.
The Board understands that it may be necessary to alter advertised services and events in the light of the developing situation. Decisions will be taken in the best interests of all and as soon as possible to provide information to staff and to potential passengers. Please do watch out for further information on our websites - both SR Staff and the main Swanage Railway site.

Liz Sellen
Chairman, Swanage Railway Company - for and on behalf of the Board.
---
Advice from Public Health Dorset
In response to COVID-19 and the Government's move to the delay phase, we want to reassure you that all agencies in Dorset and nationally are working together to take all the necessary steps to contain and delay the virus and to ensure we are well prepared for any potential spread. Rachel Partridge Assistant Director of Public Health for Dorset and BCP Councils said: "I'd like to reassure people that the risk to the general public remains low to moderate and we are working with health colleagues to do everything we can to stop the virus spreading and ensure the people of Dorset are protected." Anyone who shows certain symptoms is advised to self-isolate for 7 days, regardless of whether they have travelled to affected areas. People with symptoms should stay at home and avoid all but essential contact with others for 7 days from the point of displaying mild symptoms, to slow the spread of infection. The symptoms are:

a high temperature
new, continuous cough
You do not need to call NHS 111 to go into self-isolation. If your symptoms worsen during home isolation or are no better after 7 days contact NHS 111 online at . If you have no internet access, you should call NHS 111. For a medical emergency dial 999. For the latest information on COVID-19 refer to the and "

---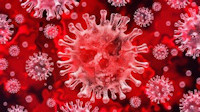 Barry Osgood, Health and Safety Manager writes: Should any staff have concerns as to their own Health or that of others and wish to keep updated in relation to the potential outbreak of Coronavirus (Covid-19) they should visit the site. This is updated on a regular basis and covers:
Situation in the UK
Information about the virus
Advise for travellers
Summary of actions taken
Diagnosis and analysis

Further information
The Symptoms are:
Breathlessness
Fever

Cough
Persons should be encouraged to refer to the refer to the NHS Guidance page at: and only to phone 111 if you become more unwell. Should the need arise, inform your MANAGER.