Swanage Railway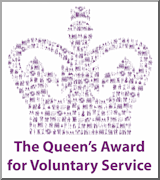 Update for Volunteers - April 10th

Care and maintenance activity ... Faced with the need to suspend Railway services, and the consequent loss of income, the Company has had to take actions to quickly reduce our costs and place the Railway on a care and maintenance basis. Most staff have now been furloughed under the Government's Job Retention Scheme. A small group has been retained to do essential work during the 'care and maintenance' stage. We have had great support from locomotive owners who have waived or suspended hire charges, and we are discussing similar approaches with the Council's to whom we pay rent. Our rates bill for 2020 has been waived. Other seasonal costs have also been removed. Although the situation is now under control from a cost perspective our activities will be routinely reviewed to ensure the Railway remains secure and ready to re-start. Planning for future operation ... Although there may be room to further reduce some costs, the situation is stable enough to allow planning for the next stages - re-opening, winter 2020 and 2021 season - to start. The biggest issues are around how and when we can safely start services, the likely response of customers who may still be exceptionally cautious about mixing in public, and the need to resource these services in a cost effective way. There is a plan to address these issues over the coming weeks, with the aim of having a completed detailed Plan ready during May. Why the SOS Appeal is critical ... It is already clear though, as we feared from the start, that by 2021 there will be a need for a significant additional sum of money to enable the Railway to function during the lean winter periods. In part this can come from Government support, or from summer trading, in part from the Trust, in part from a loan and in part from the SOS Appeal. Until our planning gives us a good feel for the total figure needed, it is vital for us to now continue to press ahead with the SOS Appeal. How you can help ... I hope that by now you will have seen the well produced video setting out just what is at stake. If you can do nothing more then to share knowledge of our SOS Appeal that will be a great help. Today (Friday 10th April) the appeal stands at £66,869 bolstered by a magnificent contribution from the 200 Club of £17,000. Every pound raised will go directly to support the Railway. Donations can be made at explaining from our volunteers' perspective why they believe that the Railway is worth fighting for, a view that is so widely and passionately held. Thank you so much for your ongoing support to the SOS Appeal. Other ways to help ... send in bright ideas ... An initiative recently launched is to ask you to submit your ideas on how the business can perk up what it does to win back custom lost due to coronavirus. Any idea either big or small can be submitted. Although some ideas may not make it through to implementation, all will be given proper consideration by the group who are managing this initiative. Send your ideas to within the next two weeks. A reminder .. The Railway currently remains closed to volunteers because Government guidance to deal with coronavirus, prohibits non-essential work. The situation is being routinely monitored and advice sought on the circumstances under which volunteers might be permitted to resume some activities. Should conditions change, then plans will be rolled out to enable some volunteer activity to take place. But, for the time being, volunteers must not visit the Railway. and finally .. a request ... If you know of other volunteers who did not get this message by direct email, please ask them to send their email address to or alternatively their postal address can be emailed to the same address and a hard copy will be posted. Either way they will be added to future mailings. With sincere wishes that you and your families stay well, Have a Happy 'safe' Easter Liz Sellen and Gavin Johns

---

Update for Members

The Swanage Railway has now sent an update on its response to the Coronavirus (Covid-19) crisis to all members. The update includes details of the launch of the emergency appeal. Please help us - we now need your urgent and generous support to help protect the future of the railway we love and cherish. All funds raised will be managed by the Swanage Railway Trust to provide immediate financial support to the Swanage Railway Company as part of a viable future plan. Download a copy of the recent update for members by clicking the link or the image (right).

---

Covid-19 - Notice to ALL Volunteers

All staff will be very well aware of the instructions given by the Prime Minister, Boris Johnson, from Downing Street earlier this week. The Prime Minister made it clear that everyone must stay at home to help stop the spread of coronavirus. You should only leave the house for 1 of 4 reasons:

shopping for basic necessities, for example food and medicine, which must be as infrequent as possible
one form of exercise a day, for example a run, walk, or cycle – alone or with members of your household
any medical need, or to provide care or to help a vulnerable person

travelling to and from work, but only where this absolutely cannot be done from home

The Board of the Swanage Railway has given careful consideration to the instructions from the Prime Minister at this time of national emergency and the advice from HM Government and the NHS. The Board considers that the health of all staff is paramount and has agreed that voluntary work cannot be regarded as essential work at this time. It is very clear that Volunteers must not attend the railway until further notice. If it is possible to carry out any voluntary activities from home then this may be done. Advice to the railway is that attendance on site against the strict instructions of the Govt. may invalidate insurance cover. Please refrain from attending any part of the railway at this time. Peter Milford
Company Secretary, Swanage Railway Company

---

Notice to ALL staff on the Swanage Railway

The Board of the Swanage Railway met on Thursday 19th March to consider the current Coronavirus/Covid-19 situation and the impact on the Swanage Railway. The Board is actively monitoring the advice and guidance coming from HM Government and emphasises that the safety and well-being of all of our staff, our volunteers and passengers is of the utmost importance at this time. Due to the emerging situation and Government guidance in respect of travel, self-isolation, larger gatherings etc., it is with regret that the Board now feels it is necessary and sensible to postpone the start of our operating season until the 1st of May at the earliest. Earlier decisions resulted in the postponement of our April Diesel Gala and the cancellation of Driver Experience, Orange Timetable services and Mother's Day Lunch train over the weekend of 20th March to 23rd March. Steps are now being taken to advise customers and staff who may be impacted by these decisions. We are all aware that this is a significantly challenging period for the Swanage Railway and for all other heritage railways as we rely on our passenger income to keep us running. The Board is actively exploring other support that may now become available. The Board thanks you all for your patience, your support and understanding at this time. Our very best wishes go to you all, to your families and friends. We look forward to seeing you all in the better times Peter Milford


Company Secretary, Swanage Railway Company

---

Cancellation of Services - 20th to 23rd March

In the light of the developing situation, the Swanage Railway has taken the decision to CANCEL all services scheduled to take place from Friday 20th March to Monday 23rd March. Cancelled services include Driver Experience workings on Friday 20th and Monday 23rd March, Orange service trains on Saturday 21st March and Dorsetman lunch train on Sunday 22nd March.

Further discussions will now take place over the next days to determine future service patterns and or further cancellations.

---

Postponement of Diesel Gala and Beer Festival event - 24th to 26th April

The Swanage Railway has been giving very careful consideration to the development of the Coronavirus Covid-19 pandemic and to the advice coming from HM Government and the NHS. With regret, and in the light of current advice, a decision has now been taken to postpone the Diesel Gala, Beer Festival and associated events including Driver Experience bookings scheduled for 24th-26th April. At this time, consideration is being given to the possibility of re-arranging the event at a later time, possibly in the Autumn. The railway fully understands that this decision will be disappointing for many. It is important to recognise that decisions now being taken are in the full knowledge that the safety and health of all of our staff and our passengers is paramount. The railway is considering all options but, at this time and over the current weekend, intends to continue to operate normal timetabled services. Any changes to service will be notified via websites as they are known.

17th March 2020

---

Swanage Railway

Coronavirus - Covid19

Statement from the Company Board - Friday 13th March 2020 We will all have been following the world-wide development of the Coronavirus/Covid-19 pandemic and taking note of the guidance from the World Health Organisation (WHO), the UK Government and the NHS. Given the situation that now exists in this country, the Swanage Railway has, as other businesses, been discussing our strategy for the coming months. This statement will, no doubt, be the first of several and is intended for all staff, both paid and voluntary. It is very much a first statement and others, both internal and external will follow. The Board wishes to advise:

We are currently making plans to enable us to continue to operate as normally as possible within external restrictions applied to us and within any internal constraints that may apply.
The situation is changing daily and almost hourly and will be reviewed in the light of updates from HM Government, NHS and others.
Please be assured that your health and safety is paramount and will be at the forefront of discussions and the decision making process.
The Board is most grateful for the great deal of information that has been provided by yourselves. This has been most helpful.
A small working group has now been set up to collate information, to determine processes, practicalities and actions and for these to be shared as quickly as possible with other Directors and Trustees.
Whilst work is being undertaken, please be reassured that the health of each and every one of you is important to the Board and to the Swanage Railway. Please do take steps to keep yourselves updated with any further circulations from the Board and from the Government and health websites which are continually being reviewed and updated.

The Board understands that it may be necessary to alter advertised services and events in the light of the developing situation. Decisions will be taken in the best interests of all and as soon as possible to provide information to staff and to potential passengers. Please do watch out for further information on our websites - both SR Staff and the main Swanage Railway site. Liz Sellen
Chairman, Swanage Railway Company - for and on behalf of the Board.

---

Advice from Public Health Dorset

In response to COVID-19 and the Government's move to the delay phase, we want to reassure you that all agencies in Dorset and nationally are working together to take all the necessary steps to contain and delay the virus and to ensure we are well prepared for any potential spread. Rachel Partridge Assistant Director of Public Health for Dorset and BCP Councils said: "I'd like to reassure people that the risk to the general public remains low to moderate and we are working with health colleagues to do everything we can to stop the virus spreading and ensure the people of Dorset are protected." Anyone who shows certain symptoms is advised to self-isolate for 7 days, regardless of whether they have travelled to affected areas. People with symptoms should stay at home and avoid all but essential contact with others for 7 days from the point of displaying mild symptoms, to slow the spread of infection. The symptoms are:


a high temperature
new, continuous cough

You do not need to call NHS 111 to go into self-isolation. If your symptoms worsen during home isolation or are no better after 7 days contact NHS 111 online at . If you have no internet access, you should call NHS 111. For a medical emergency dial 999. For the latest information on COVID-19 refer to the and "

---

Barry Osgood, Health and Safety Manager writes: Should any staff have concerns as to their own Health or that of others and wish to keep updated in relation to the potential outbreak of Coronavirus (Covid-19) they should visit the site. This is updated on a regular basis and covers:

Situation in the UK
Information about the virus
Advise for travellers
Summary of actions taken
Diagnosis and analysis

Further information

The Symptoms are:

Breathlessness
Fever

Cough

Persons should be encouraged to refer to the refer to the NHS Guidance page at: and only to phone 111 if you become more unwell. Should the need arise, inform your MANAGER.